Click here for information about the 2021 election and budget vote.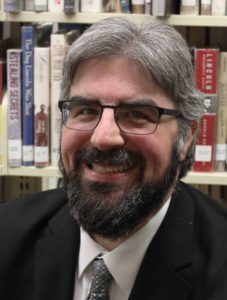 Library Director
Geoffrey Kirkpatrick
(518) 439-9314, ext. 3022
Send an email
to the director.
Send an email to the Board of Trustees.
Mission statement
Bethlehem Public Library values its responsibility to enhance the general welfare and quality of life in the community and region it serves. The library pursues excellence in its mission: to provide equal and uncensored access to resources and services that encourage lifelong learning, cultural enrichment, and professional growth.*
*Statement adopted by the Library Board of Trustees November 17, 1997. Revised and approved September 9, 2002.
Meetings and minutes
Board meetings are held at the library monthly and are open to the public. Meetings begin at 6pm. The May meeting reserves time from 6-6:30pm for public comment on the proposed library budget. Voting on the budget and election of new board members occurs on the third Tuesday in May.
2021 Meetings (pdfs)
Click here for 2020 meetings archive.
Click here for 2019 meetings archive.
Click here for 2018 meetings archive.
Click here for 2017 meetings archive.
For archive meeting minutes from 1983-2016, click here.
Long-range plan
Access, equality, education: long-range plan for 2015-19

Facts and figures (pdfs)
Browse the library's policies.

NYS workplace violence program